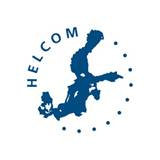 HELCOM and OSPAR experts cooperate on assessing marine biodiversity

02 October 2014
Experts from the Baltic and North-East Atlantic regions meet today in Gothenburg, Sweden to initiate cooperation on biodiversity indicators. The session will take forward the policy ambitions of all the twenty countries in the HELCOM and OSPAR Regional Seas Conventions.
There are many species that move between the North-East Atlantic and the Baltic Sea, including bird and fish species. Cooperation on activities to monitor and assess the state of these highly mobile animals and other biodiversity is crucial for a wider understanding of the marine environments of the North-East Atlantic and the Baltic Sea.
Both HELCOM and OSPAR have concluded that there is a need to cooperate on the implementation of their respective Regional Seas' strategies and action plans, as well as the coherent implementation of other related frameworks in the two areas such as the EU Marine Strategy Framework Directive.
It is hoped that the meeting will improve awareness, communication and coordination between experts working on similar issues for future knowledge and experience exchange and for cooperation on shared challenges.  Close cooperation between the Regional Seas Conventions delivers value at the same time as ensuring the best possible development of indicators, monitoring and assessment. This meeting is the first of many steps towards longer term ambitions for streamlining relevant biodiversity indicators between OSPAR and HELCOM.
Furthermore, the HELCOM core indicators that are considered most appropriate for assessing the state of biodiversity and hazardous substances were discussed from a technical point of view in an expert CORESET II workshop preceding today's meeting. The established indicators were further strengthened and the relevance of new so called candidate indicators was assessed. The technical recommendations that the meeting produced will form the basis for a fully operationalized indicator-based assessment system by mid-2015 when the project ends.